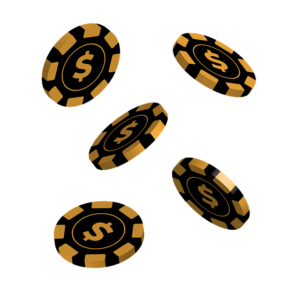 We previously touched on the pros and cons and bricks and mortar vs online casinos, and essentially came to the conclusion that while the 'real life' experience is certainly something to be had, for the most part casinos online do an amazing job of emulating that casino experience. The convenience factor too takes centre stage; most of us live busy lives and don't always have time to put the energy into a night out that we can easily replicate in our own homes. The game variety, customer support and payment options available in the online world often eclipses that of bricks and mortar casinos too, and so it's a no-brainer to have online accounts if casino games are an area of interest for you.
Don't let the convenience of signing up to online casino sites cloud your judgement though. Just because it's easy it doesn't mean that you shouldn't put serious thought into which site or sites you sign up to. In the competitive world of online casinos you are the one holding the winning hand and so can hold out for the best deals going. If you do your homework you'll notice that several sites have casino bonus offers. These can often make the form of a matched deposit (as in you deposit x amount and the casino matches it). Sometimes matched deposits have conditions attached but there's no denying that you're still in a good spot as you're immediately off to a winning start. Other offers can include the likes of free slots or roulette spins, either at sign up or each week or month. Where sites sometimes have a bookmaker element too they can have bet boosts where better odds are offered to you. 'Every little helps' as the saying goes and all of these bonuses can help point your bank balance very much in the right direction!
With the use of casino bonuses and the advantage it offers, you can start thinking about which casino game is the one to help you maximise your chances of winning big.  You can of course partially base this on which games you're personally drawn towards and have the most experience in. For many this will be slots and there are such a myriad of slots games available to play; some casino goers simply can't get enough of them. For others the skill element involved in poker will dictate that as their game of choice. After all, you only have to look at some of the household names in poker and their net worth to understand that there is money to be made.
From a personal perspective though I'd say that roulette is my game of choice and something of a safe option as long as you adopt a structured approach. It has a very small 'house edge' compared to most casino games and so you know you're getting a lot of bang for your buck from the moment you start playing. As I say though, do adopt a sensible staking plan as if you're perpetually throwing caution to the wind you'll come a cropper as soon as you have a bad run. Whatever approach you take, or game you play, be sure to enjoy yourself, and keep an eye out for the best casino bonuses around, for the sake of getting off to a winning start for minimal additional effort. Do your homework!