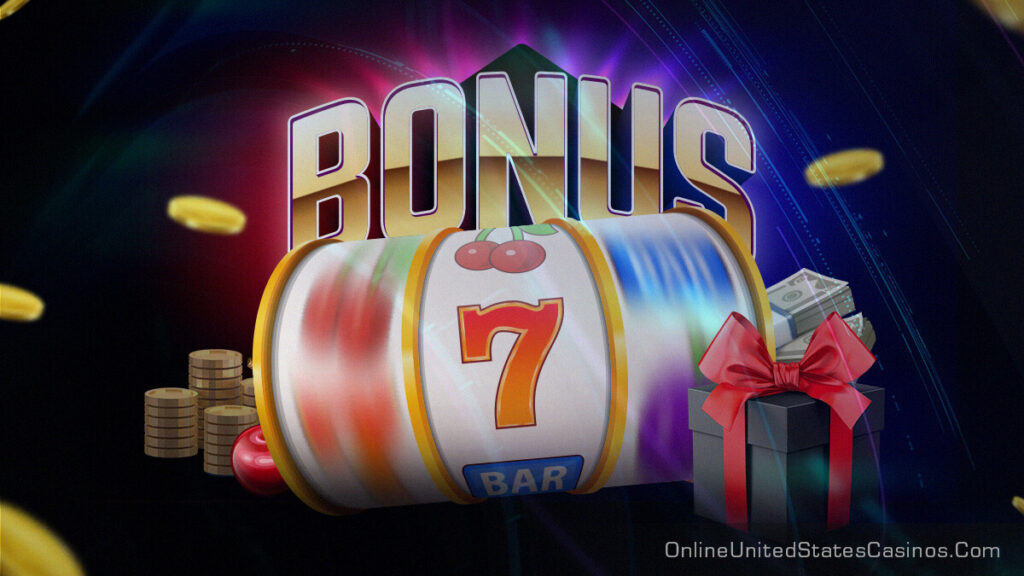 Those starting in the world of online slots may feel overwhelmed at first, taken aback by all that these titles provide. If you've never played one, it's hard to imagine that the genre could boast such advanced features as it does. However, once newbies discover that magical thing called bonus rounds, they are sure to feel overwhelmed as they try to unpack these mini-games that come with new playing options, easter eggs, and massive prizes.
Bonus rounds are the highlight of most coin machines. They pack a punch in terms of entertainment value, lead to big wins, and often open the door to jackpot prizes. Many developers have even implemented skill-based rounds in recent years, where you are competing rather than gambling for rewards.
Today, there are many different bonus games available, from free spin rounds to pick and win features. Whenever you land the Scatters necessary to activate such a level, you immediately feel a thrill, knowing you are in for a good time. These rounds let you experience the best a game has to offer, so let us see which are worthy of your time.
#1 Best Bonus Game Slot
In 2014, the iGaming 3D juggernaut, Betsoft, released Dr.Jekyll & Mr. Hyde. On the surface, this is a simple five-reel, three-row, thirty payline game that accepts bet sizes that range from 2-cents to $150. However, once you begin playing it, you see that Betsoft not only managed to capture the atmosphere of the 1886 novel, but they were able to adapt it for a modern gaming audience.
All that aside, we ranked it so high on our list of online slots with the best bonus games because its developers didn't hold back when it came to features. If you choose to play it, you can enjoy free spins and bonus features such as the Dr.Jekyll Symbol and the Red Potion, Mr.Hyde and the Blue Potion, the Frenzy Bonus, and Potion Picking.
It's a terrific option for low to mid-rollers that are in the mood for Victorian-era horror. Where to play? These 10-year-old online casinos offer the safest online slots.
12 Online Slot Bonus Games
If we look past our number one choice, we can still find many quality options that provide hours of fun and wins that make life a whole lot sweeter via their bonus rounds.
You cannot go wrong with any of the following twelve titles:
A Night in Paris
Almost a decade after hitting the internet, this is a game that has not only remained popular with veteran players but still manages to get ahold of fresh eyes, taking them on a breathtaking journey through Paris' Museum. If you land three scattered portraits, you will trigger the Thief feature. Guess what he will attempt to steal and win a prize when you catch him.
After Night Falls
If you are on the lookout for a game with a high RTP, how does 97.27% sound? That's the return-to-player on this medium volatility slot, inspired by the old Inspector Clouseau films. The story revolves around a ruthless criminal and the detective that is trying to stop him. After Night Falls offers two free spin and two interactive bonus features, you'll need to find clues and collect evidence to earn cash.
Black Gold
Do not let the cartoony and comedic coin machine fool you. The wild west atmosphere is palpable here. Set during the gold rush, Black Gold tells the story of Ol' Bill, an older gentleman that boasts a mustache like nothing you've seen before. The developers loaded this game with features, animations, and unique gameplay. Bonus features include Drilling for Oil, Nighttime Free Spins mode, Center Reel Re-Spins, and the Higher or Lower bonus rounds.
Catch and Release
If you like fishing, perhaps you should cast your rod and through a line in Catch and Release, a 2017 game from Nucleus. With its super 3D graphics, this slot tries to keep things upbeat while staying true to the fisherman spirit. It lets you do some reel fishing for real fun. Land a scatter of Octopi and activate some free spins. If you manage to reel in three oyster pearls, you will launch the Bonus Game, and here you'll have to try and pull in as many fish as you can.
Cash Bandits 3
Industry pioneer Realtime Gaming is the one behind this series. Cash Bandits 3 is the most recent entry in the popular franchise. Released in 2020, it features upgrades in all departments compared to its predecessor and provides some hard-hitting fun. Land three Scatters on the same spin to activate the free spins bonus round, where you attempt to crack a vault.
The Critters
No, this slot has no official connection to the 1987 horror classic by the same name. However, it is hard to imagine that the cult movie did not influence this game, even if the creature-design is not similar. Still, you can enjoy some monster fun on this five-reel, three-row game from Nucleus Gaming. Land three under the bed symbols to fight off cuddly monsters in the bonus round.
Football Frenzy
Sadly, there aren't as many football-themed reel-spinners as most fans would like to play. You would think the most established sport in the world deserves a wealth of titles, alas it is not so. However, Football Frenzy from Realtime Gaming captures some of the magic of the game on its reels and via its Penalty Kick Bonus round. It also has a Free Spins and Lucky mode that you can trigger.
The Big Bopper
Here is a title that most veteran players have come across, yet few have played. It's a 2018 release that gives off the impression that it's far older. Seeing as it utilizes a 1950s rock movie theme, that should come as no surprise. Big Bopper offers many unique features. If you hit the BOPPER letters across your screen, you can enjoy the White Lightning and Chantilly Lace free games and win up to x250 your bet.
Naughty or Nice 3
When you hear the phrase – naughty or nice, you likely think of Christmas, Santa, and you feel a dose of holiday cheer. However, in the slot-verse, this phrase is associated with two smoking hot girls in bikinis. In fairness, it does feature Santa sun-bathing with sun-glasses and drink in hand. The second sequel in the franchise is a medium volatility game unlike its predecessors, and it boasts an impressive Lucky Feature (5-7 free games).
Heist
Heist tells the tale of Neil Quayland, a criminal set for the biggest score of his career, and the detective that's trying to stop him from stealing millions. Even though an old slot, the graphics
here are in line with many top-end console releases, and it has a plethora of features, including a heart-racing safe-cracking round.
Mr.Vegas
A classic. A progressive game found at most online casinos. Incorporating the glitzy glamor of Sin City into a spectacular 3D slot, the ground-breaking Mr. Vegas was a title that transcends all genres and encompasses the essence of online gambling. Its bonus rounds include classic casino stables, such as Roulette, Money Wheel, and a mini-slot game.
Weekend in Vegas
Weekend in Vegas is yet another example of developers exploiting the City that Never Sleeps. Vegas has a few more nicknames, don't worry. It is a medium volatility game with an RTP of 96.6% and attempts to fool players by making it seem like it ties into the Hungover movie franchise. It doesn't. That said, it does have a pretty awesome free spins bonus round.
Are Slot Bonus Games Predetermined?
To answer the question asked in this sub-head, no, they are not. An algorithm named a random number generator (RNG) determines the result of each spin. It decides, at random, where each of the symbols will land on the game's reels. It is so in the base game, as well as its bonus rounds.
The RNG is continuously generating sets of randomized numbers, repeating this process non-stop, even when you're not playing. Nothing you or the casino do can affect its behavior. The RTP and other game specs often differ in the bonus round compared to the base game.
One Final Tip
Bonus games can be a lucrative and entertaining incentive to try out new slots. Some focus on telling stories that deepen the base game's plot, while others attempt to enhance the gaming experience by incorporating unique gameplay elements. Gaming fans love them because they add variety and further engross them en route to big prizes. If you have never spin reels inside a bonus round, find a reputable casino, look for a coupon code, sign-up, and play one of the games mentioned in this article.