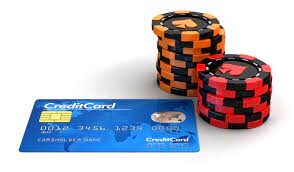 The online gambling industry started two decades ago. Now it outperformed the traditional gambling industry completely! The same also applies to online sports betting sites. 2020 has been a massive challenge for the industry as online gambling sites have made significant profits. On the other hand, their traditional counterparts suffered heavy losses!
Nowadays, all gamblers worldwide are aware of online gambling platforms and the various services they offer. One of the main reasons for the sudden growth in online casinos is offering multiple payment methods. However, the available payment method may vary depending on the country you live in or your casino.
This article will review the most popular payment options that you can use in online casinos and sports betting sites. So, you will be able to choose the most suitable method.
Bank Cards
Without a doubt, bank cards are the most widely used payment method globally, especially in Europe and the USA. For example, 49% of Britons use them, 52% French, and 36% Spaniards.
In addition, there is no online casino or sports betting site that does not accept Visa, MasterCard, and Maestro cards. The most crucial advantage of bank cards is the ease of use and accessibility; Anyone over the legal age can get 1-4 cards; Including salary cards, debit cards, credit cards, purchasing cards, prepaid cards.
The main drawback of these cards is that some banks may not accept making transactions at online gambling sites. Unfortunately, it isn't easy to know this quickly because this practice is at the issuing bank's discretion only. If you want to make deposits and withdrawals at online casinos that banking cards, you can find some more information here.
E-Wallets
The use of e-wallets is rising, and they are the preferred method of most online casino players and sports punters. E-wallets have been taking over the online casino market due to their speed, ease of use and 3D security. When using an e-wallet, you do not have to share your credit card data with the casino. In addition, your deposit at the casino won't appear in your bank statement.
The main downside of e-wallets is that they charge fees for your deposits and withdrawals of between 1% to 5%. PayPal is the most popular e-wallet globally, but it is only available to gambling for US users only.
Skrill
Skrill is the most popular wallet in online casinos and sports betting sites. It is fast, convenient, and offer a user friendly app. In addition, its fees are meagre, and you can link it to your bank card or bank account quickly. In addition to making deposits and withdrawals at online casinos and sports betting sites. Also, you can use Skrill to purchase goods and services, send/ receive payments, and buy cryptos. Furthermore, Skrill offers all its users a physical MasterCard that you can order for $25 and use in any ATM.
Paysafecard
Paysafecard is one of Skrill's Kingdom services. It is not an e-wallet like PayPal and Neteller, but rather a wallet that offers prepaid virtual Mastercards that you can use to make deposits at online casinos or sports betting sites. However, this method isn't eligible for withdrawals, so that you will need to cash out your winnings to your bank account.
Neteller
A few years ago, the Neteller wallet dominated online gambling payments, but nowadays, it has lost its position due to the great, highly competitive scene. Likewise, it is no longer available in many online gambling sites; just a few.
EcoPayz
Ecopayz wallet is getting more and more popular nowadays. This is because it provides users with all ePayment services where you can make your deposits and withdrawals at gambling sites, send payments to family and friends, receive gifts, buy cryptos, as well as prepay.
Bank Transfers
Although it is an outdated financial method, it is the backbone of the online and offline payment industry! All the global gambling sites accept bank transfers as one of their primary payment solutions
Bank transfers require a long time to be reviewed and processed. Therefore, transactions done by this method are subject to complex procedures carried out by the sending and receiving bank. Often your first bank transfer to an online casino will take up to 20 days, and then it will be done in 3 – 5 working days.
Trustly
Trustly is one of the most popular payment methods on online gambling sites. It acts as the middleman between your bank and the gambling site where you play. You will not need to share any data of your bank card or bank account with the casino. So, your transactions will be safer and less prone to fraud. However, this method is only available for deposits. Therefore, you should choose an alternative way to cash out your winnings, exclusively, the wire transfer.
Giropay
Giropay is an easy-to-use payment solution that is the most popular in Germany as more than 75% of Germans using it. The most important features of this wallet are ease of use, speed, and protection.
Digital Currencies
Digital currencies are superior to e-wallets in terms of security and ease of use. Although Bitcoin is the most popular crypto, there are many other popular digital currencies that you can use in online casinos and sports betting sites easily! Digital currencies guarantee speed, protection, and privacy. You can quickly obtain them via e-wallets, through crypto portals or from local brokers.
Conclusion
The versatility of payment solutions at gambling sites is one of the most prominent reasons behind the recent popularity of online casinos and sports betting venues. Nowadays, you have a wide choice of currencies and payment options, and you can choose the most convenient for you. In addition, many banks and wallets give customers points on every transaction, then users can convert them into real cash. If you want to start playing at the best online casinos, this website talks about online casinos UK where you obtain many lucrative bonuses and enjoy a wide range of quality games.