When we compete at a casino, we all hope to have that big jackpot. Some of the biggest casino wins ever have reached into the millions. All of which have been won at casinos around the globe. The biggest casino wins in history may even come from small-time casinos. $5 deposit casinos have the potential to award such massive amounts. Slot machines are the most common method of big wins found at casinos. You may wonder what is the largest slot jackpot ever won? Here is a list of the biggest casino wins ever recorded.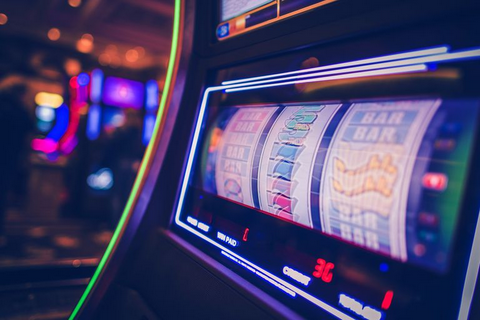 $21.1 Million – Cannery Casino & Hotel (Las Vegas)
Las Vegas is home to many games. The Cannery Casino is known as a preferred choice of gambling. Not only do they provide great games, but fantastic accommodations. Great dining and great entertainment go hand-in-hand. Most of the slot machines here are common. There are a few that provide jackpot winnings in rarer circumstances. One jackpot slot was played by a man named Elmer Sherwin. In 2005, he was able to win $21.1 million from the Megabucks slot. The man had been playing at the casino for many years.
When he won the jackpot, he stated this wasn't his first time doing so. He had won the jackpot previously using the same slot machine. This was back in 1989, at the same casino. He was able to win $4.6 million playing back then. Now, he has earned more than quadruple that amount.
$21.3 Million – Caesars Palace (Las Vegas)
This is a name you are sure to recognize. Caesars Palace is the most famous casino in Las Vegas. You may have seen the famous fountains that stand in front of the establishment. It is a popular tourist attraction. For many years, Caesars has been home to many famous celebrities. However, it was an average gambler that took the big jackpot here. This was back in 1999 and won from the same slot machine, Megabuck from just a $10 bet. The man is currently unnamed, but is said to be 49-years-old and lives in Illinois. He was working as a business consultant back when the prize was won. His current situation is unknown. The prize he won was a huge total of $21.3 million.
$22.6 Million – Bally's (Las Vegas)
The next player who secured an incredible prize was Johanna Heundl. This was once again won from the popular Megabucks slot machine. The prize total was $22.6 Million and was won in May 2002. The casino itself is another popular spot in Las Vegas. Bally's acts as both a casino and a hotel. Bally's not only provides gambling but entertainment too. They have live shows with famous singers and performers. It has become a home to many, no matter how old. This leads to the extraordinary player herself. The woman in question was 74 years old when she won. The prize was even won before breakfast opened. She had spent a total of $170 before winning the grand prize. She was likely playing for long hours. This is due to being on vacation or having retirement money to spend.
17.8 Million Euros –

PAF

Online
Online gambling has become more and more common. There are thousands of online casinos operable on the web. These casinos allow players to play games from anywhere they desire. So long as you have an internet connection, online casinos are available. PAF.com is one of those online casinos: a Finnish casino that is available in up to five languages. It was a player in Finland that won the jackpot. Information on this player has remained anonymous. The prize itself was won in 2013.
The slot machine that granted this jackpot was Mega Fortune. This is a progressive jackpot game created by NetEnt. A progressive jackpot is a game that rewards money from a large cash pool. These are the games that players play to win millions. The Finnish player was able to win 17.8 million euros from this one. In USD, this equates to $23.6 million. Not to mention that the prize was won from just a 25 cent bet.
The lucky prize found its winner in 1998. The Palace Station Casino is a classic establishment. Its iconic building towers above the skyline, making it highly recognizable. They have currently updated their accommodations with luxury furnishing. On the casino side of things, the slot machines house all of the popular brands. Yet again, this includes the illustrious Megabucks. The player who won the jackpot prize was a retiree. The player originally was only going to spend $100. In the end, over $300 was spent instead. However, it was more than worth it. The total jackpot was $27.8 Million.
$35 Million – Desert Inn (Las Vegas)
This is where the prizes enter the $30 million range. An impressive $35 million was won by a lucky player at the Desert Inn. This particular casino had gone through many changes since it opened in 1964. It had another name called Wynn Casino when the jackpot was claimed. The player who won was Cynthia Jay Brennan, age 37. As you may have guessed, this was also won from the popular Megabucks slot. In some unfortunate news, Cynthia was left paralyzed after suffering a car crash just months later. Thankfully, the money she won helped her through these difficult times.
$39.7 Million – Excalibur Casino (Las Vegas)
The largest recorded jackpot ever won was found here. Excalibur Casino is a friendly place where you can have fun and relax. There are dozens of ways to entertain yourself here. One player from LA came to have fun and never expected the outcome. The year was 2003 and the total almost reached $40 million. This was from a $100 bet, so the player was willing to spend big in search of an even bigger win. Details on this player are currently unknown, but the record was still newsworthy. No other player has been able to reach this amount through legal means.